"All people leave: women are working in Turkey, men - in Moscow"
Nostalgic for the days when they had a well-paid job in the village, and "people lived nice and quiet as in the old times", Tomai inhabitants of Autonomous Territorial Unit of Gagauzia, don`t believe at all in a better future and the answer to all their problems is Russia and the Customs Union. "We are closer to Russia and economically, and culturally", say locals.
At 120 kilometers from Chisinau, in the Autonomous Territorial Unit of Gagauzia is Tomai village, a village where most residents, 95 percent, are ethnic Gagauz. Pride of the village is the winery "Tomai-Vinex", a modern and successful factory of Gagauzia, said residents, where works about 120 villagers. However, while in the Soviet period village boasted several great tobacco factories and canning, currently the winery is the only card visit of Tomai.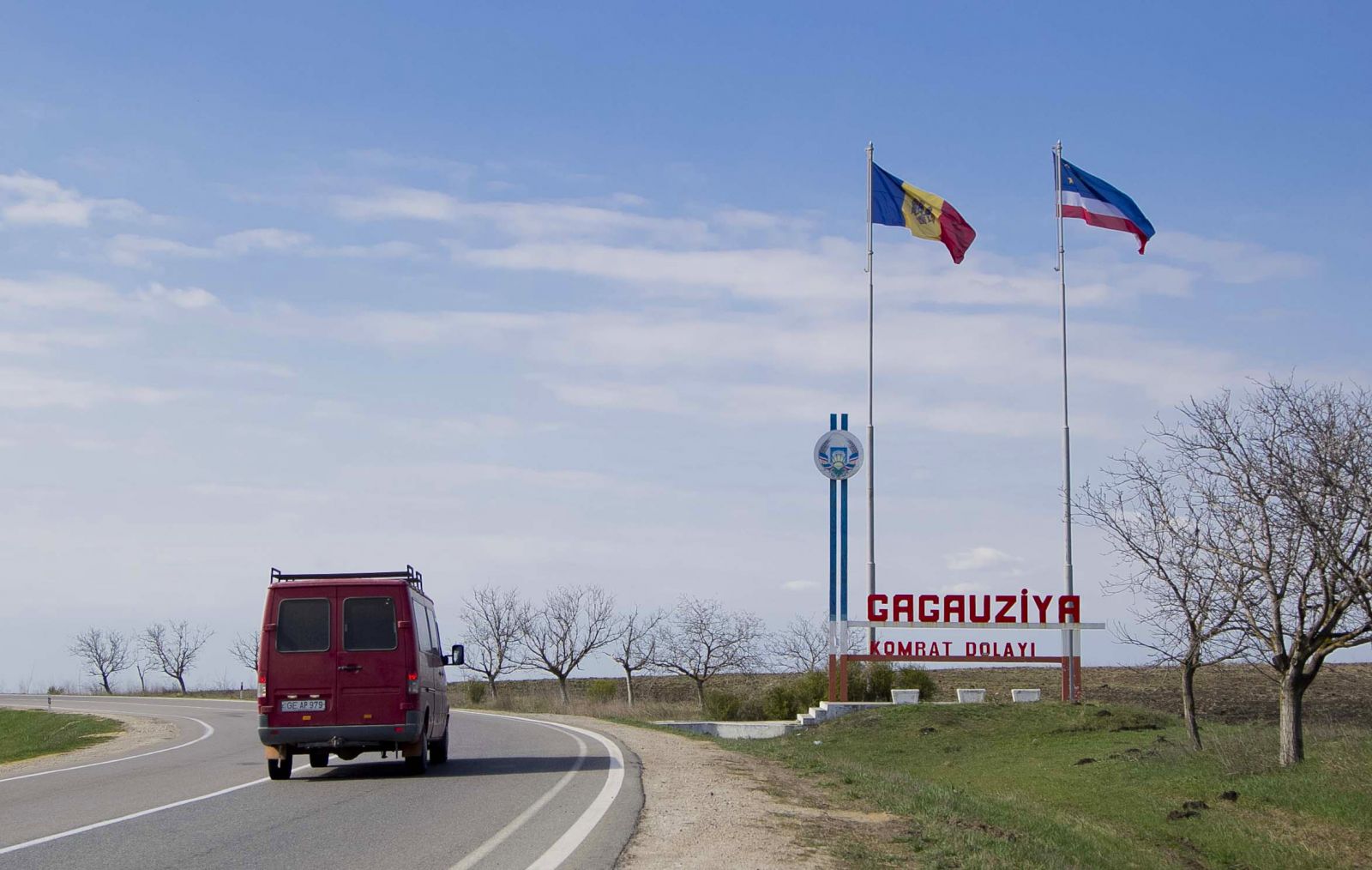 At the entrance to the village, we meet two old ladies, one was with her grandson and says openly that, in the old times, they lived better, but now, because they can`t find work in the country, her boys earn money in Russia. "All young people have left the village. We are surviving from pensions and the money coming from abroad", says Claudia Ivanovna, a 70 years old lady. Beside her, another old lady said that her pension of 800 lei (40 euros) is barely enough to pay the bills and to buy something to eat. Otherwise, she is supported by her children, who are working abroad too.

"Women are working in Turkey, men - in Moscow"
Former mayor of the village Tomai, Dimitri Stamat, eager to talk about village problems, confirms that Tomai is desolating from day to day and better will not be, especially if the country is getting closer to the European Union. "The previous years, in Tomai were around 1,400 children and now are only 372. Here were six kindergartens, today is just one. School and kindergarten are empty. There aren`t young people, all leave. Women are working in Turkey, and men - to Moscow", says Dimitri Stamat.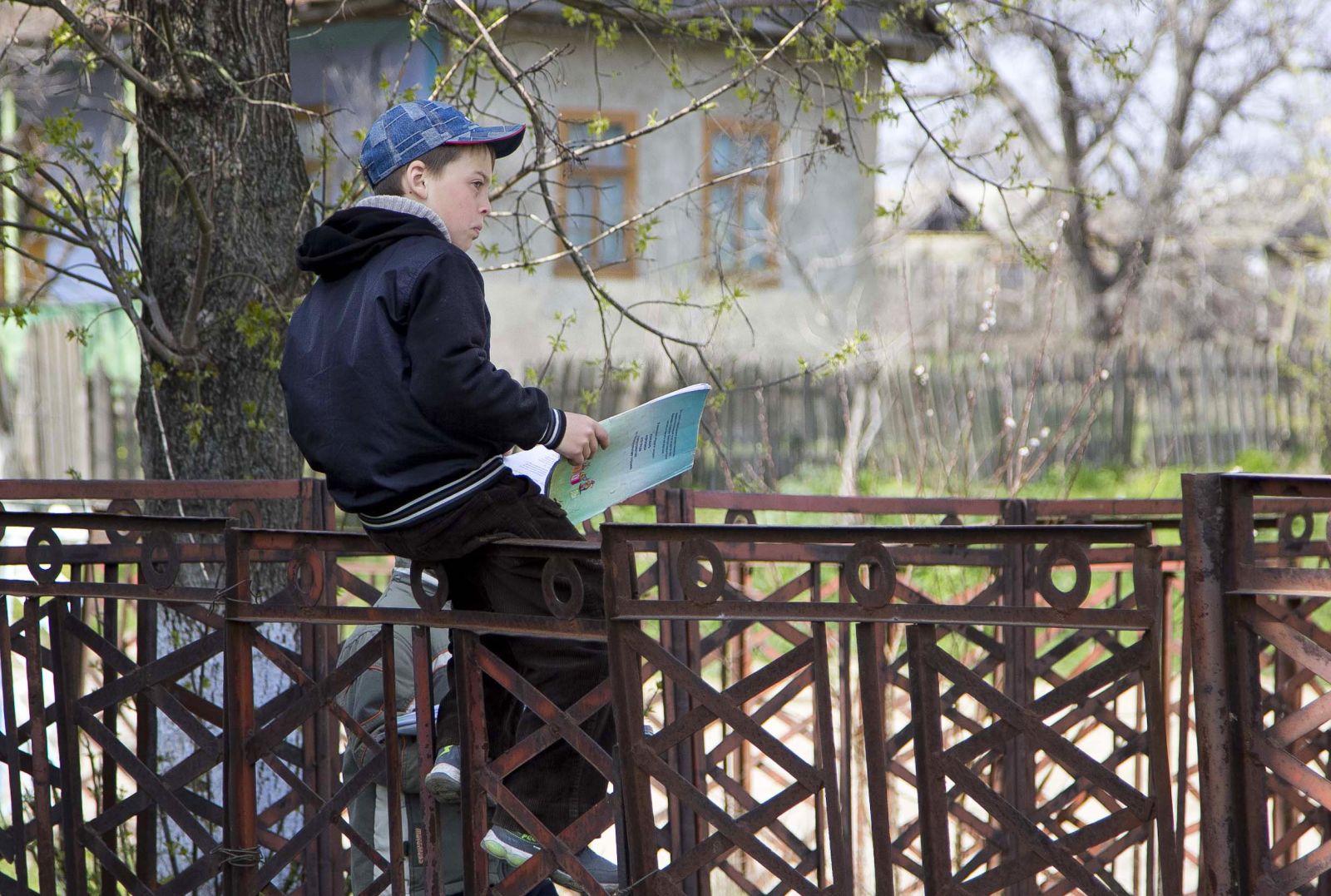 I met Galina on another roadside. She was selling clothes for children on the steps of a deserted house. And although business is not going well, because people do not have money for clothes, she says, her opinion is that East will save them from poverty. "I worked ten years in Turkey, but I came back in the country, unfortunately. Although I would have liked to stay there, because it's a better life, my husband didn't let me", said the woman. She thinks with terror at the moment when our country will approach the European Union, because gas and electricity will be more expensive. "With Russia was better and I think that even people from Chisinau doesn't want into the EU", said Galina strongly.

"Why Europe closes its eyes to all the iniquities from our country?"
The former mayor of the village is certainly convinced that the Customs Union will provide better living conditions than they are now. "We, Gagauz, are closer to Russia both economically and culturally, and that is one of the reason why our children learn in Russian at school and not in Romanian. Even if we will join the EU, we are far from European culture, because we are different. We will be people of second sort there", says Dimitri Stamat.
According to him, the European Union is not synonymous with democracy. "The EU provides loans for development of the country, but all our children and grandchildren will repay these loans. Also, what is happening now in Moldova shows that we still do not have democracy. Prosecution and other law enforcement institutions are bought and whether they are of a party or of the other. About what democracy are we talking? Why Europe is closing its eyes to all the iniquities from our country? I do not think in the EU will be better for us. If you enter into the EU with our economy we will be their slaves", said Dimitri confidently.
As proof, the former mayor reminds about the referendum from two months ago, where about 97 percent of residents from Gagauzia voted for Customs Union. Touching the subject of the crisis from Ukraine and annexation of Crimea to Russia, Dimitri Stamat was equally blunt in his statements, being approved in unison by three other men around him. "I have a very negative attitude towards the Ukrainian Parliament and the people of Euromaidan. Europe and the U.S. were wrong about Ukrainians and Putin did the right thing", said the man.
Moreover, the other men around him wanted to add that Putin is obliged to protect the status of Transdniester, because it is at the border with the West. "Given the fact that NATO is getting closer to Russia, we consider that Russian military is there to defend it", said the men. Moreover, another reason for which the locals trust in Russia is that, recently, a delegation from the Russian Federation has promised that will award 300 study scholarships for children from Gagauzia.


"Speak in Russian, please"
At the entrance of the Tomai High School, we`ve seen the first words written in Romanian, on a poster, namely: "The institution is heated with biomass energy, because of the support of the European Union". But, the EU flag contrasted strongly with the behavior not so European of the school director, who didn`t want to talk to us, saying that previously she had problems with journalists. "Speak, please, in Russian and show me the paper that gives you permission to enter the school", told us the director. However, we managed to talk to a teacher who teaches Romanian language and literature in the school, the only person, in fact, with whom we spoke in Romanian, Valentina Hristeva. She is working as a teacher for more than seven years, after graduating the Faculty of Economics from Iasi, Romania. "In Chisinau I didn't find a job, so I got married and I am activating in this school for many years", says Valentina.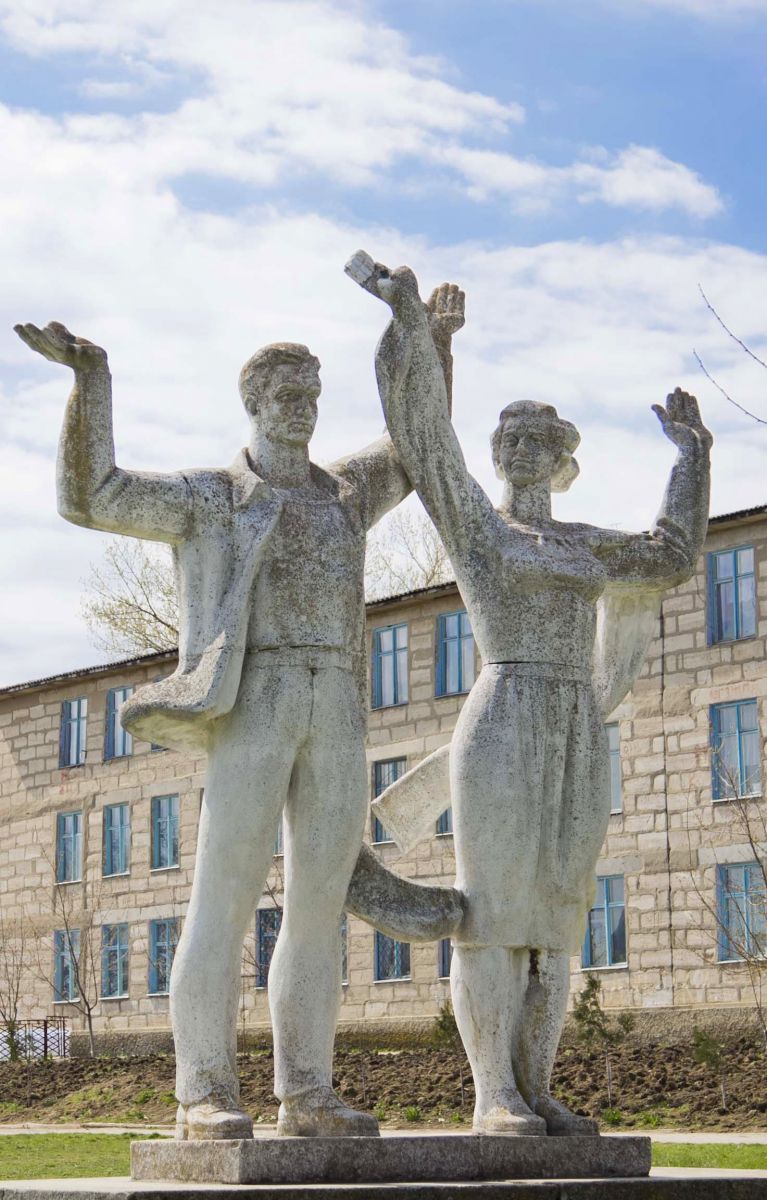 When she was asked why students learn in Russian and not in Gagauz language, she said that it has always been like that. "On the contrary, now is better and Romanian is learned more intensive. I remember that I learned it very superficial", she said. But while Valentina argues that all children learn Romanian, once the children have been asked to say something to us in Romanian, they told us in Russian that they do not understand us. "They are used to study in Russian, because then they go to study and work abroad, mainly in Russia", says the teacher.
Therefore, Valentina Hristev argues that the only circumstances when she can speak Romanian is either with the four other Romanian language teacher from the school or at the masters courses where are coming teachers from Galati, Romania, to teach them.