News
Russia's Endgame in Ukraine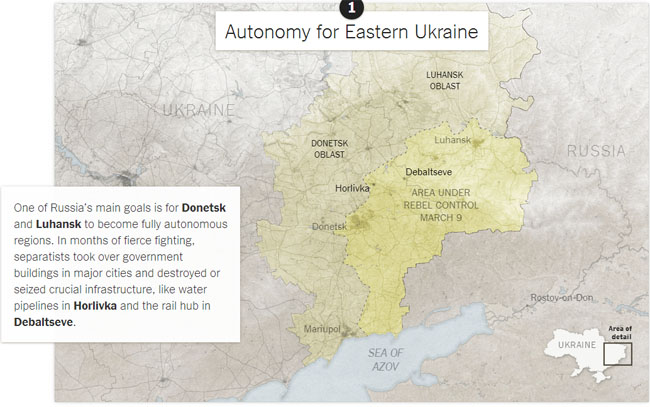 One of Russia's main goals is for Donetsk and Luhansk to become fully autonomous regions. In months of fierce fighting, separatists took over government buildings in major cities and destroyed or seized crucial infrastructure, like water pipelines in Horlivka and the rail hub in Debaltseve.
While Donetsk and Luhansk will almost certainly gain some autonomy, Ukraine would like to minimize their influence and deny any veto over geopolitical alliances.
For Russia, a victory would have the eastern regions become autonomous but retain seats in Ukraine's Parliament, possibly allowing them to derail Ukraine's aspirations for NATO or European Union membership.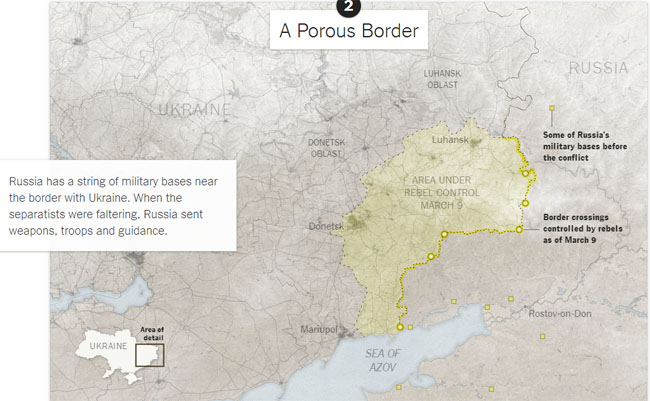 American officials said these satellite images show Russian military buildup near Rostov, close to Ukraine.
Ukraine wants the border sealed, which would make Russian interventions more difficult. The latest cease-fire agreement leaves control of the border unresolved until the end of 2015.
Maintaining the status quo on the border would let Russia continue to supply weapons and fighters to separatists if Ukraine tried to draw closer to the West.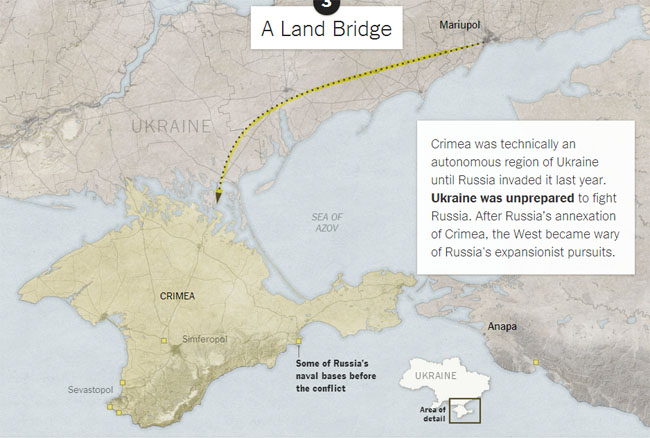 Crimea has long served as the base for Russia's navy in the Black Sea and the Mediterranean. Controlling Crimea means controlling its potentially valuable off-shore oil and gas reserves. But maintaining services to the region is difficult without a land supply route that would pass through Mariupol or an expensive bridge near Anapa that will take years to build.
So far, economic sanctions from the West have not dissuaded Russia. Neither have two cease-fires. Both have failed, and a third, brokered by Germany and France, could collapse.
nytimes.com